Tweet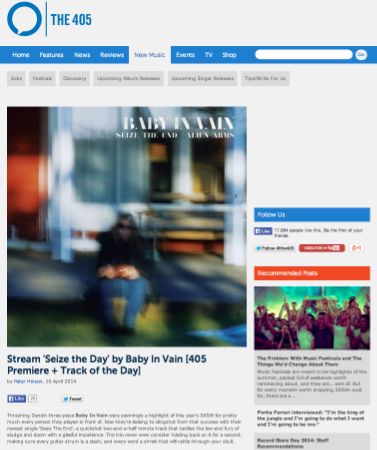 "Their newest single [is] a quickshot two-and-a-half minute track that tackles the low-end fury of sludge and doom with gleeful impatience. The trio never even consider holding back on it for a second, making sure every guitar strum is a slash, and every word a shriek that will rattle through your skull."
Tweet
Tweet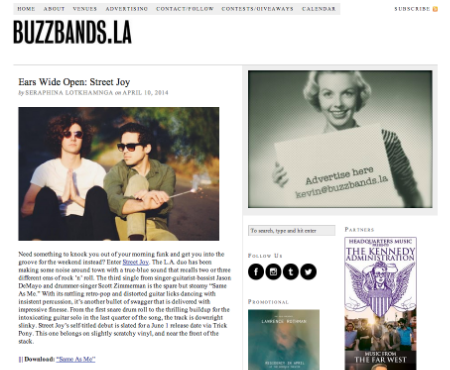 "With its rattling retro-pop and distorted guitar licks dancing with insistent percussion, it's another bullet of swagger that is delivered with impressive finesse. From the first snare drum roll to the thrilling buildup for the intoxicating guitar solo in the last quarter of the song, the track is downright slinky."
Tweet
Tweet
Tweet
Tweet
Tweet
Tweet
Tweet
Tweet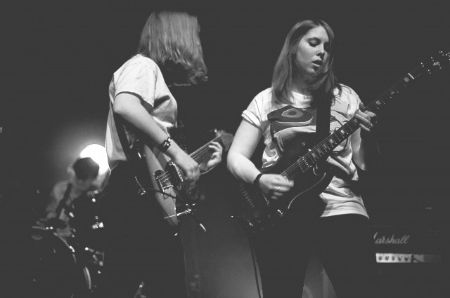 "Baby In Vain […] play doom-laden stoner-rock that has me scooping my jaw off the floor within seconds of walking in. The lead guitarist, Lola Hammerich, is not only possessed of a badass name, but she can play like a motherfucker, casually tossing out big-balled riffs that would cause Tony Iommi to question his manliness. I can't urge you enough to check these girls out."
Tweet
Tweet
Tweet
Tweet